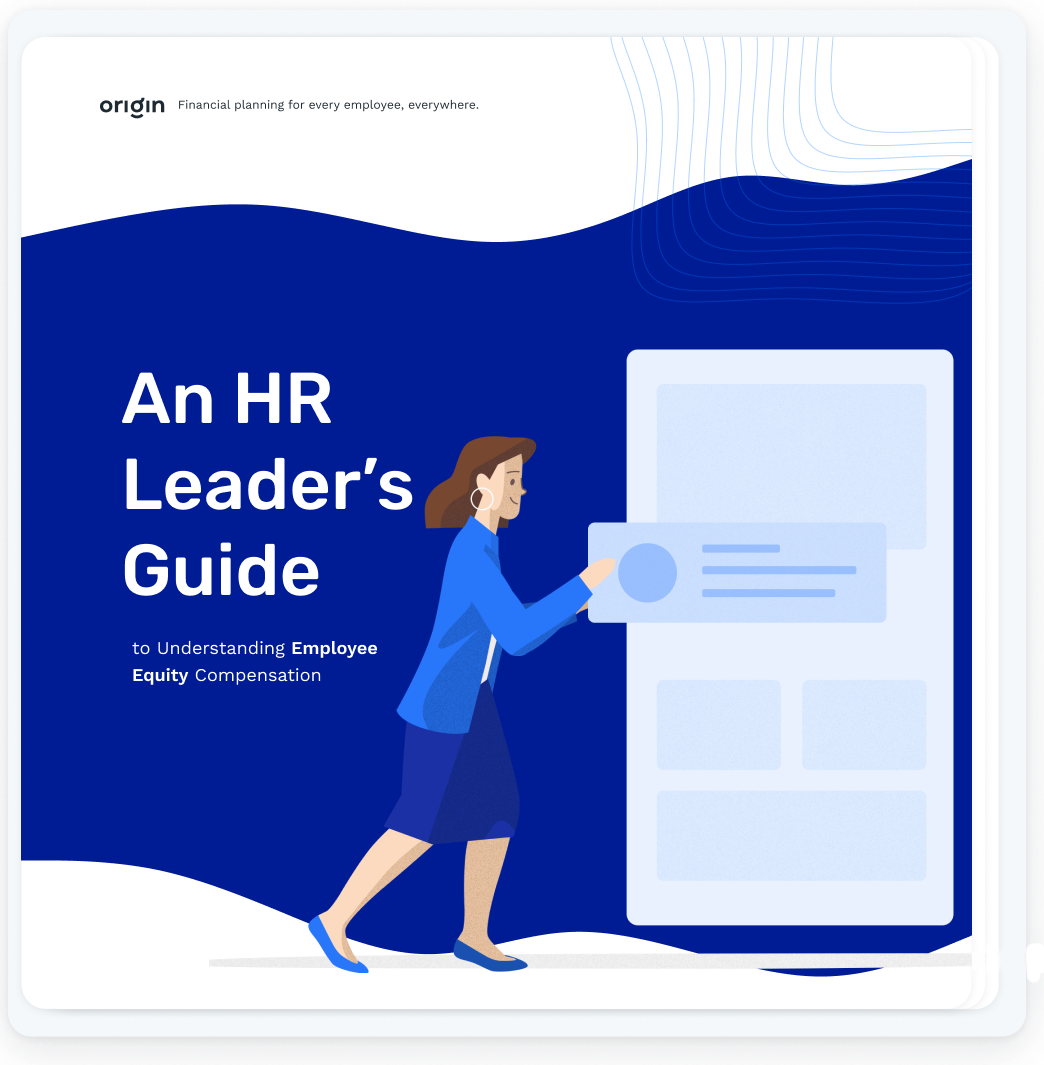 Ebook
HR's Guide to Understanding Employee Equity Compensation
What's inside?
As an HR leader, you wear many hats at your organization. One of your many roles is likely explaining equity during compensation conversations. However, if you're like most people, this is a subject area that you're not familiar with and may not feel confident discussing.
That's why we're going to give you a crash course in equity compensation basics. In this guide, you'll find only the most essential information you need to navigate the equity compensation waters—explained in the simplest terms.
You'll learn
Key equity-related terminology

The most common types of equity compensation

Tips for helping your employees understand their equity compensation

"Historically, our employees would come to the People and Benefits team with a range of questions regarding their stock compensation and equity options, by partnering with Origin, our employees are adopting the program quickly, and we've received positive feedback on our total benefits package." Steve Aguilar, Total Rewards and HR Operations - Blend
ABOUT ORIGIN
Origin was founded on the belief that financial planning should be accessible to everyone at every stage of life. Origin is the first comprehensive employee financial wellness platform for the modern workforce. Its integrated solution helps employees manage compensation, benefit, and personal finances in a single place – side by side with financial professionals. Origin is the first platform that combines human financial planners, with cutting-edge financial technology, that both, educates employees and allows them to create, execute and track their own, personalized financial plans.