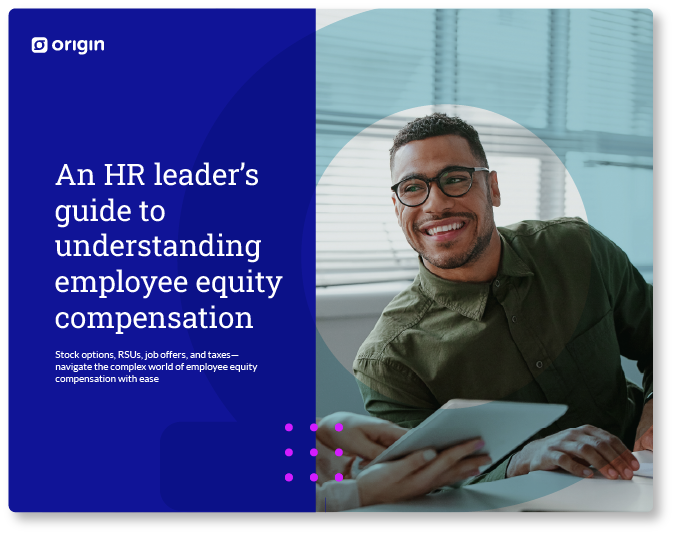 Equity made easy
Stock options aren't worth anything if your employees don't understand them
What's inside ...
As an HR leader, you wear many hats at your organization—ranging from benefits expert, employee relations specialist, recruiter, brand ambassador, culture shaper, and all-around business leader. If you work at a start-up or public company, throw in equity expert.
Conversations about equity compensation can be daunting.
That's why we're going to give you a crash course in equity compensation basics. In this guide, you'll find only the most essential information you need to navigate the equity compensation waters—explained in the simplest terms.
With this free resource, you'll be able to:
Explain equity compensation to your employees in easy-to-understand terminology

Understand the most common types of equity compensation, and potential tax implications

Answer the most commonly-asked questions about equity from employees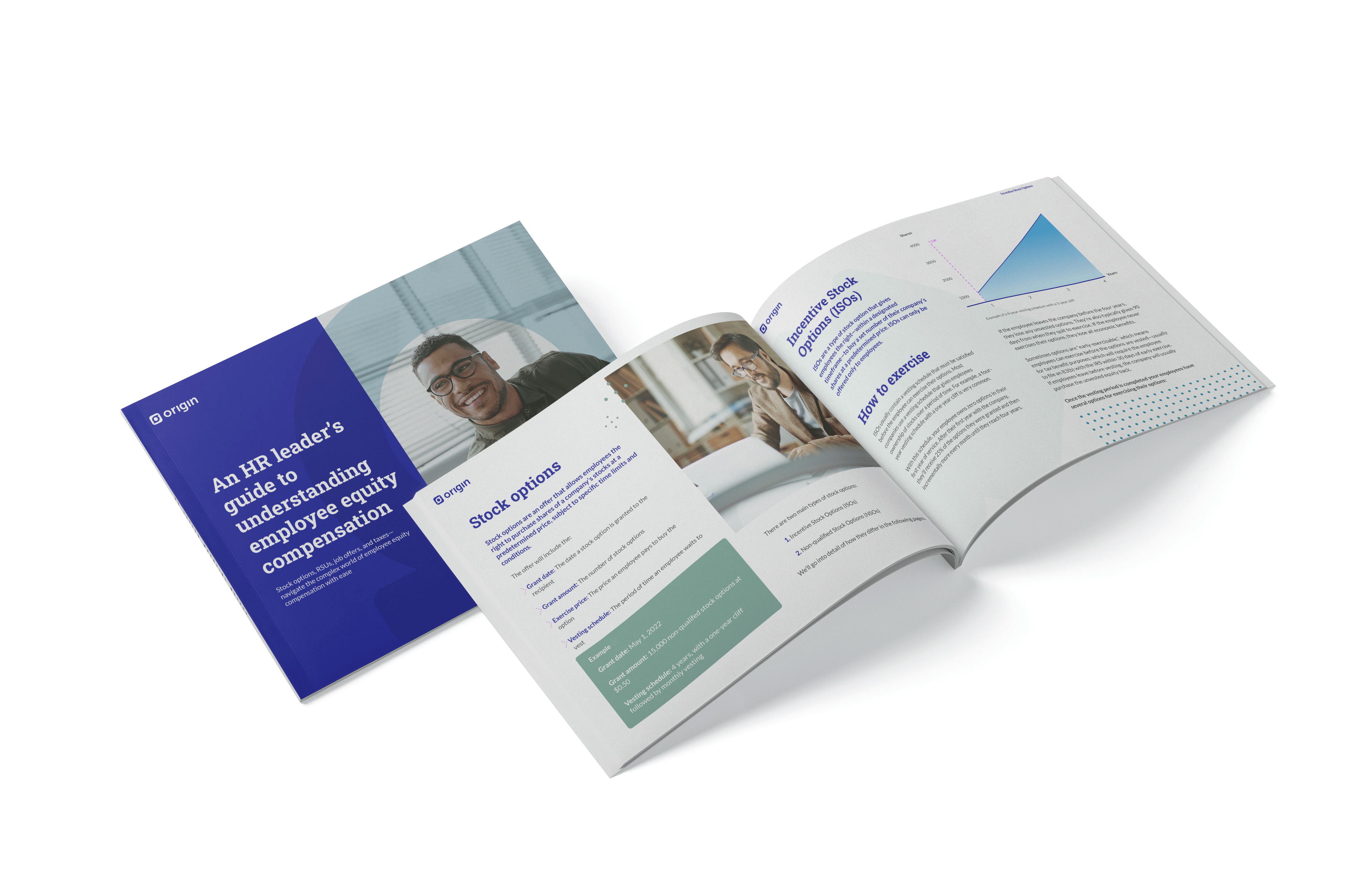 "Historically, our employees would come to the People and Benefits team with a range of questions regarding their stock compensation and equity options. By partnering with Origin, our employees are adopting the program quickly, and we've received positive feedback on our total benefits package." Steve Aguilar, Total Rewards and HR Operations - Blend
ABOUT ORIGIN
Origin is on a mission to make money simple. We're the leading employee financial wellness platform—trusted by over 150 companies worldwide—that provides employees with the tools and 1:1 support they need to feel in control of their finances. Our holistic approach helps employees maximize and understand their total compensation, company benefits, and personal finances in a single, easy-to-use platform. Unlike other financial wellness solutions that are narrow in scope and focus primarily on ROI, Origin believes financial wellness should be an equitable and accessible benefit for all employees during every stage of life.